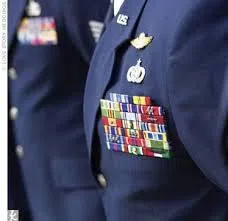 As John F. Kennedy once said, "As we express our gratitude, we must never forget that the highest appreciation is not to utter words, but to live by them."
The Harper family has a long-standing history of military members and first-responders. I am the proud grandson of a Marine Corp World War I veteran, son of a retired naval officer, brother-in-law to a firefighter and paramedic captain, and father-in-law to an active duty Naval Aviator. There are countless other friends and colleagues I know who have served our country with the utmost integrity and honor.
As we honor those who have served in our military, I thought of how I could give back to our country's service members and first responders. In partnership with Spirit 105.3 and fellow attorneys, Harper Law wants to give veterans, active-duty and retired military, and first-responders a free legal consultation in the month of November to assist you in your time of need. This can be of any legal nature; I am happy to answer questions you may have. If I cannot assist you with your case or questions, I will refer you to a trustworthy attorney who can help you.
We honor you and thank you for your service. Give me a call at 425-284-3333 or email me info@edharperlaw.com.
Although our office does not handle all types of cases, we hope you will contact us regarding any legal issues you may encounter. We will answer your questions, or refer you to another quality and trustworthy attorney if we are unable to assist you.
_____
If you need experienced, compassionate legal counsel contact Harper Law. Contact them via the the Ask the Pro form or at 425-284-3333. Read more from Ed Harper on our Ask the Pro page Legal 101.